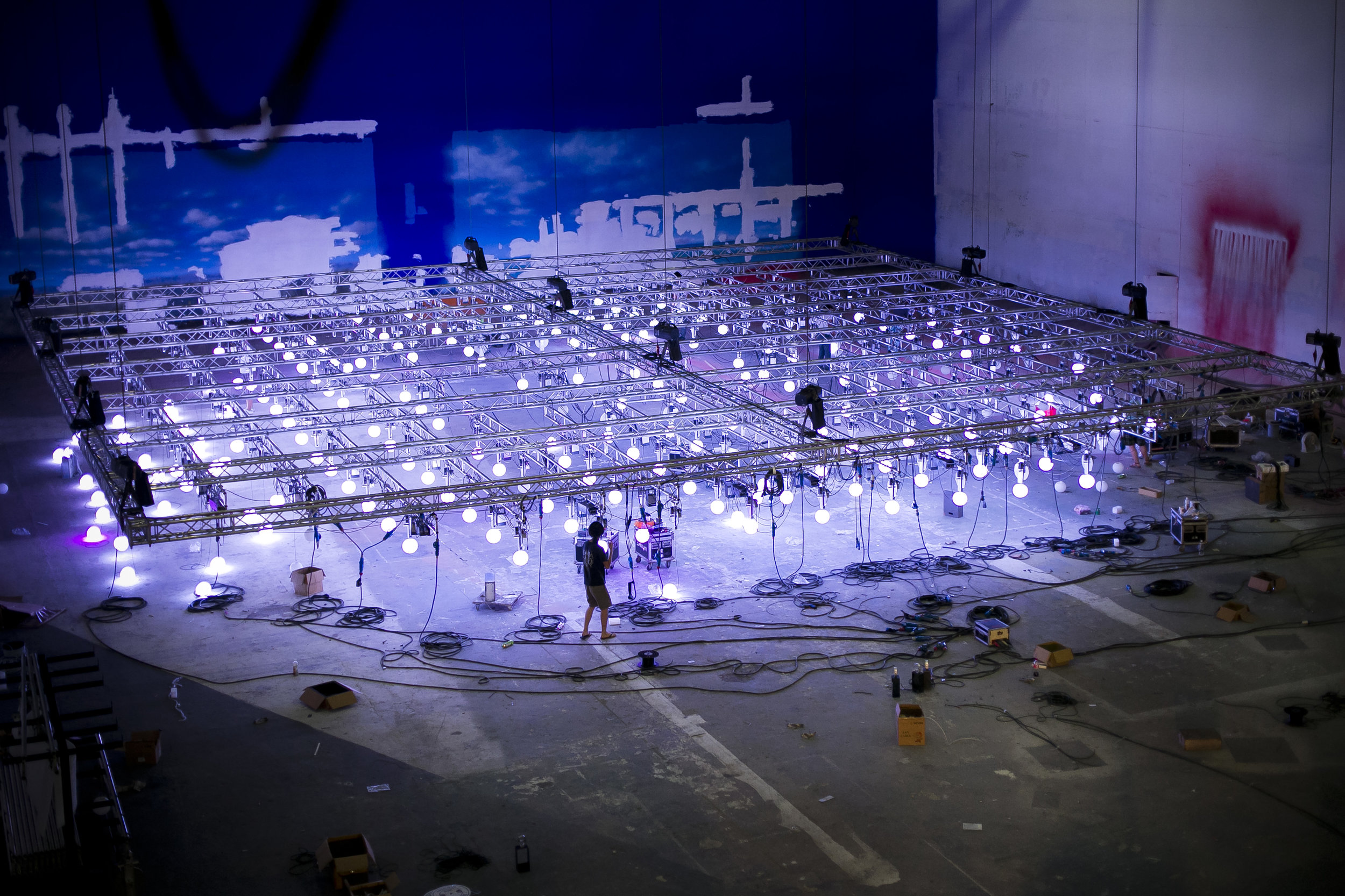 • 年份 Date :2013
• 地點 Location:劉德華 "ALways" 世界巡迴演唱會 Andy Lau "ALways" World Concert Tour
• 場次 Events ( 總計18場 18 shows in total ):Sep. 11~Sep. 14 @ Shanghai 上海 │Oct. 04 & 05 @ Nanjing 南京 │Oct. 16~Oct. 19 @ Guangzhou 廣州 │ Oct. 30~Nov. 02 @ Beijing 北京 │Nov. 15 & 16 @ Dalian 大連 │Dec.28 & 29 @ Taipei 台北
• 尺寸 Size : 20 (m) x 20 (m) x 20 (m)
• 材質 Material :LED、PVC、金屬 Metal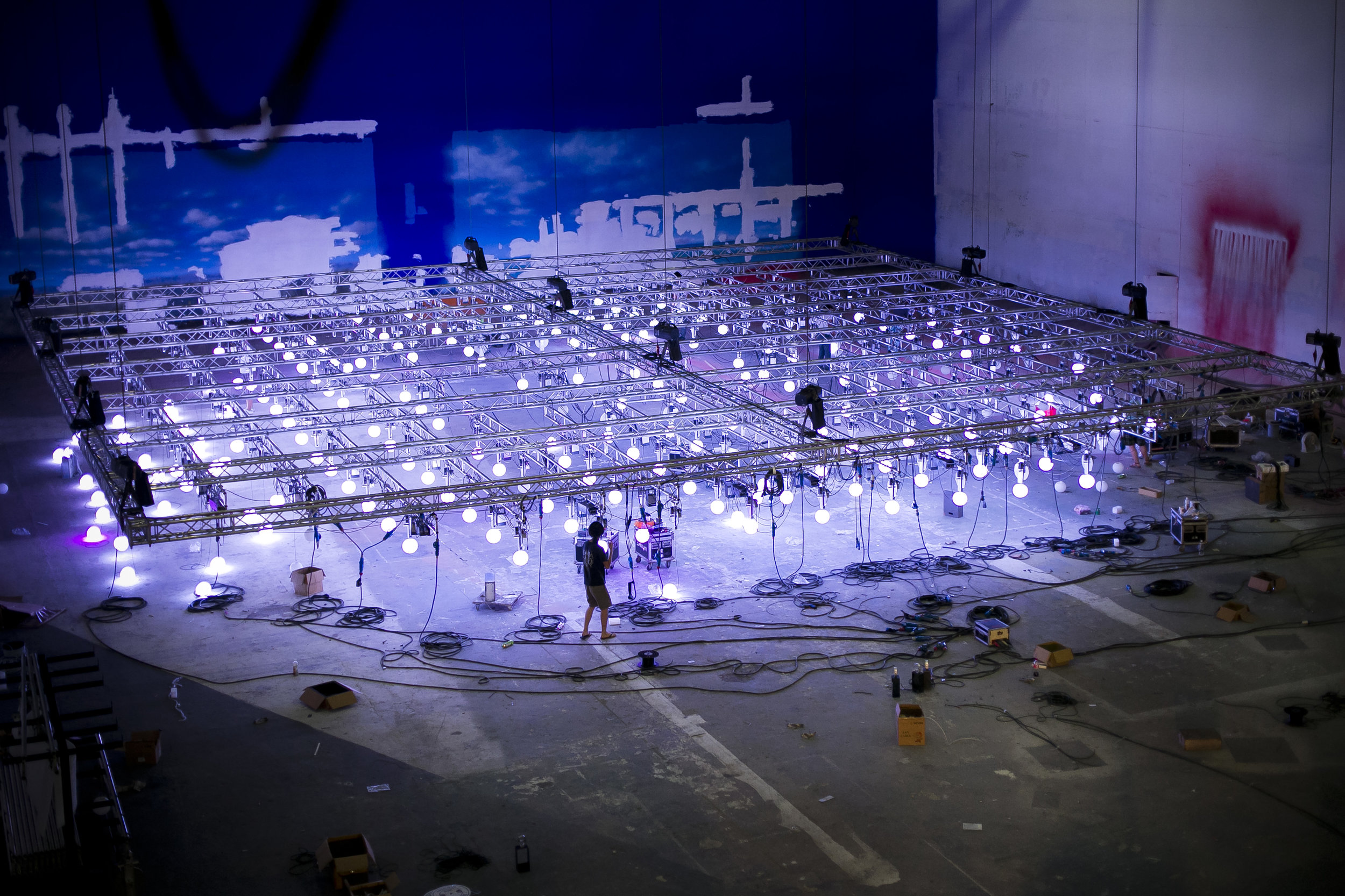 《Skylight》is the opening show art installation of 2013 《Always; Andy Lau world tour concert》. It is composed of 238 kinetic light balls in a matrix. Set on steel structure, the change of light color is designed through program language. By integrating array of servo systems with this work, the height of the light module can be precisely adjusted within 20 meters and arranging different shapes in the air.
《Skylight》is the first example of applying large scale array sculptural installation into major concert show in Asia. In the end 18 shows were perfectly performed with this installation.
《Skylight》於2013年《Always劉德華世界巡迴演唱會》中負責迎接序幕的開場表演。裝置以238盞矩陣排列的燈球組成,設置於架起的鋼骨上,利用「程式語言」設計燈光顏色的變化,同時間整合陣列伺服系統,可精準控制燈球高速移動於20公尺內的任意高度,在高空中排列出不同的圖案。 《Skylight》為亞洲首次將大型陣列升降設備運用於大型演唱會中,最終完成了共計十八場的巡迴演出。