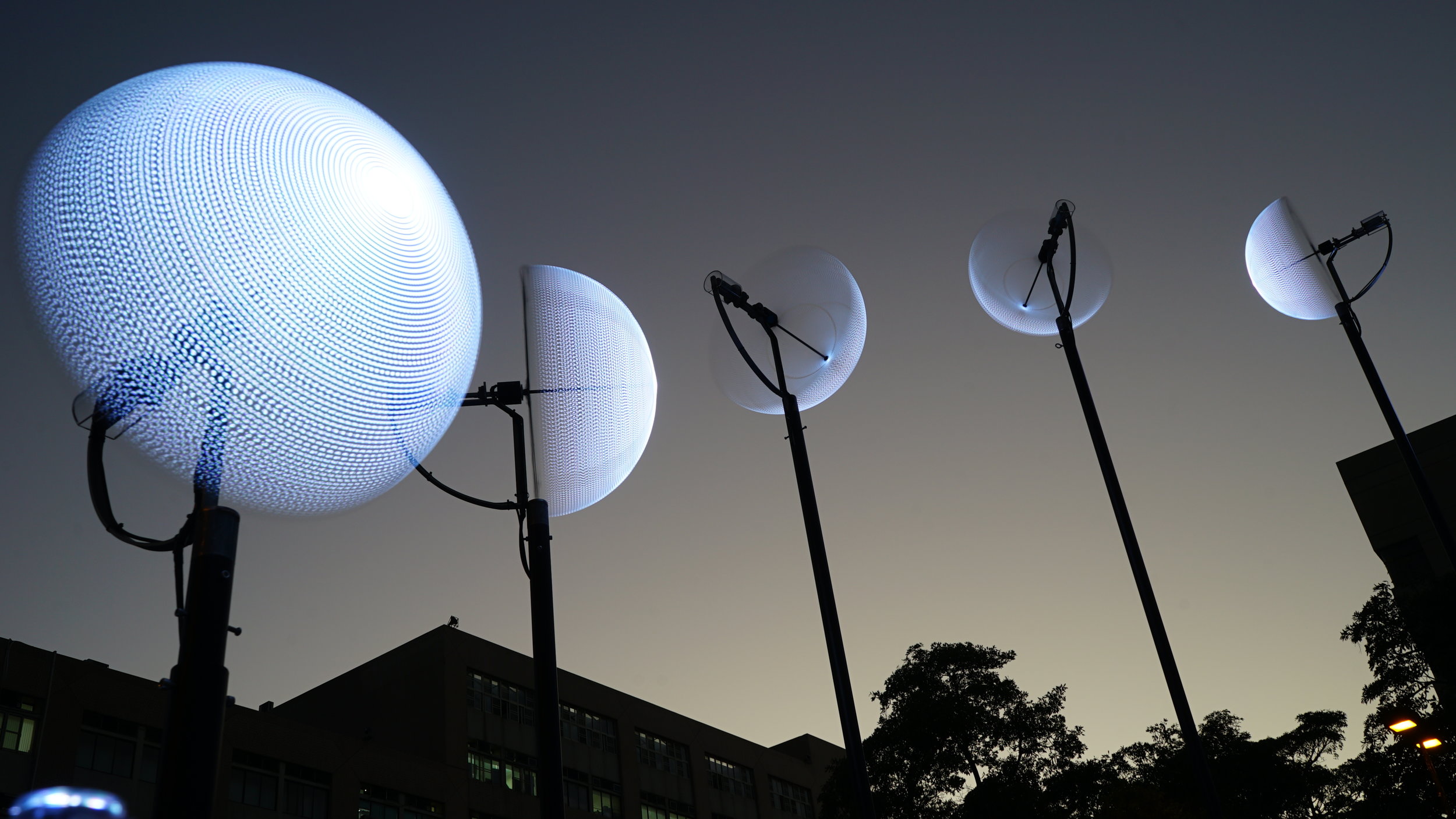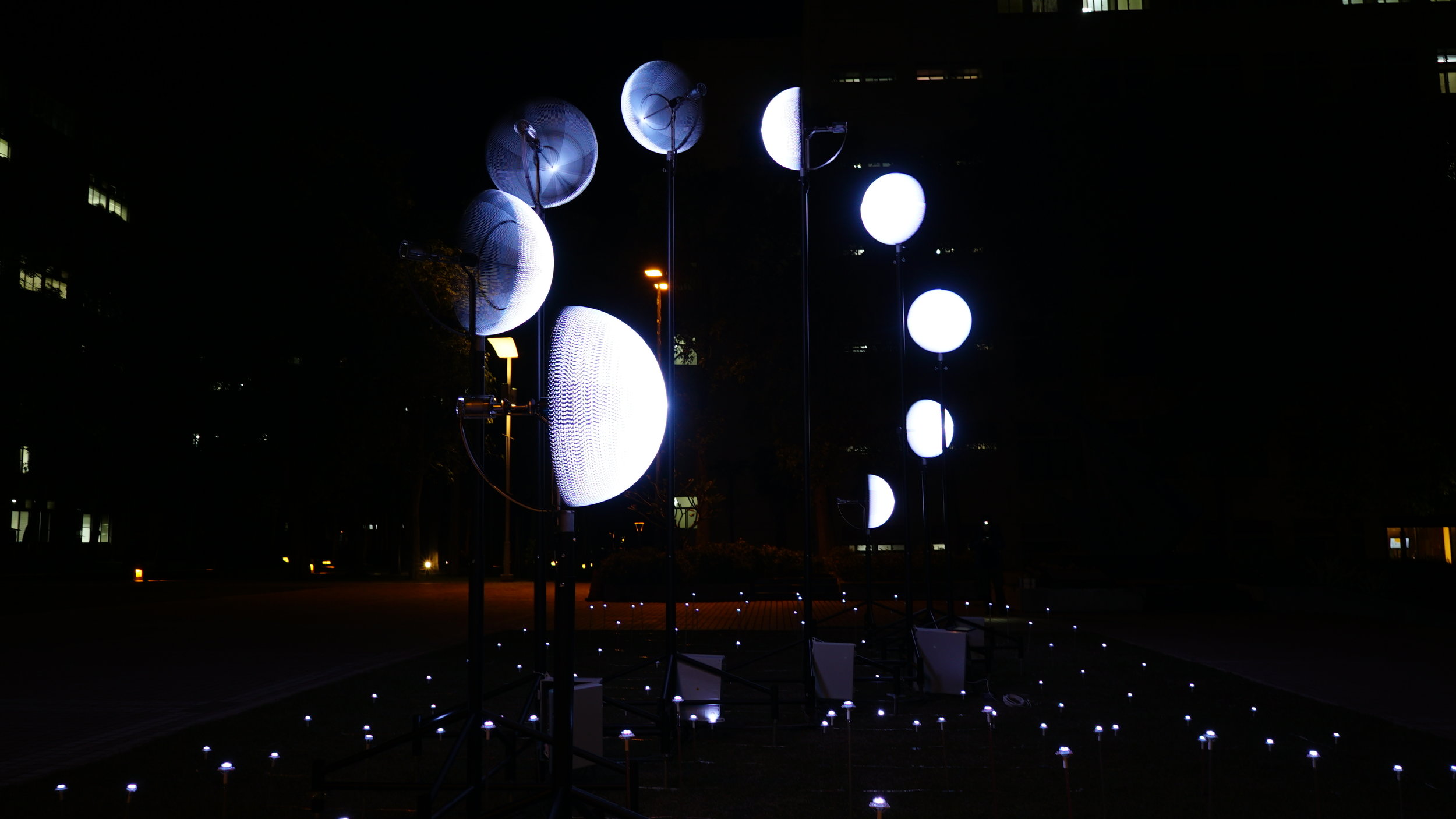 #define Moon_, 2018
NOW Awards Collection 12
Location:NCTU, Hsinchu, Taiwan
Size: 15 (m) x 7 (m) x 5 (m)
Client:National Chiao Tung University
Music:Liv Wang
Sound:NASA
Directed,Photographed & Edited : Liu Che Chun
When browsing the history of human civilization, we can frequently see the trace of the moon.
The moon is always a fascinating place, the imagination and practice developed to its largest scale in the last century of 60's. Track back to the "Space race" in the 1960's, landing on the moon symbolizes the most direct human curiosity and desire of exploration to the universe.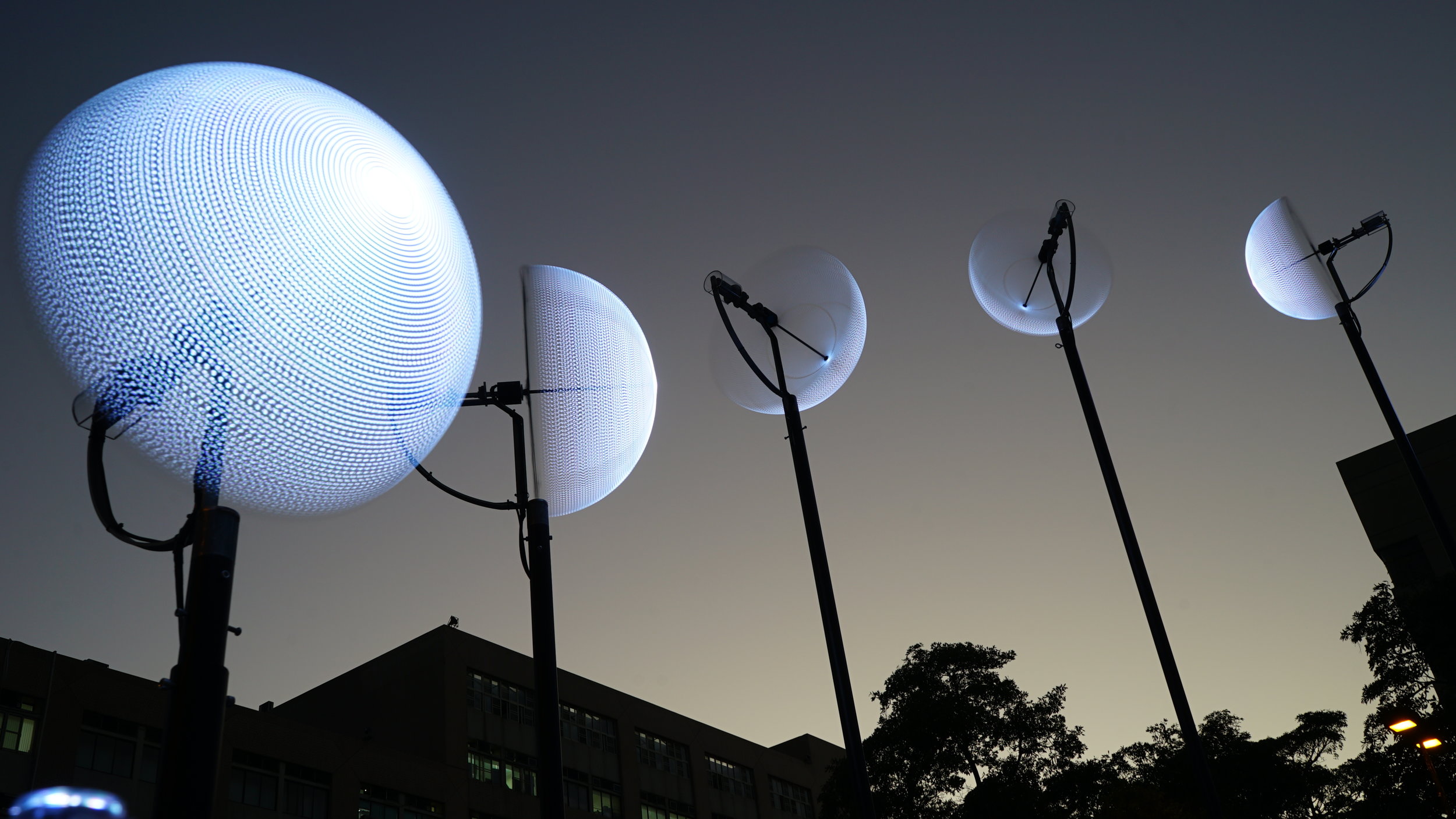 [#define Moon_ ] consists of 9 rotating kinect light installations. It presents different postures of moon shape, exerting new sense experiences. The audience is allowed to explore through various ways of looking and bring curiosity to the installation by watching from different angles. By thinking of the science spirit, once again, viewer can define and understand the concept of this work of their own.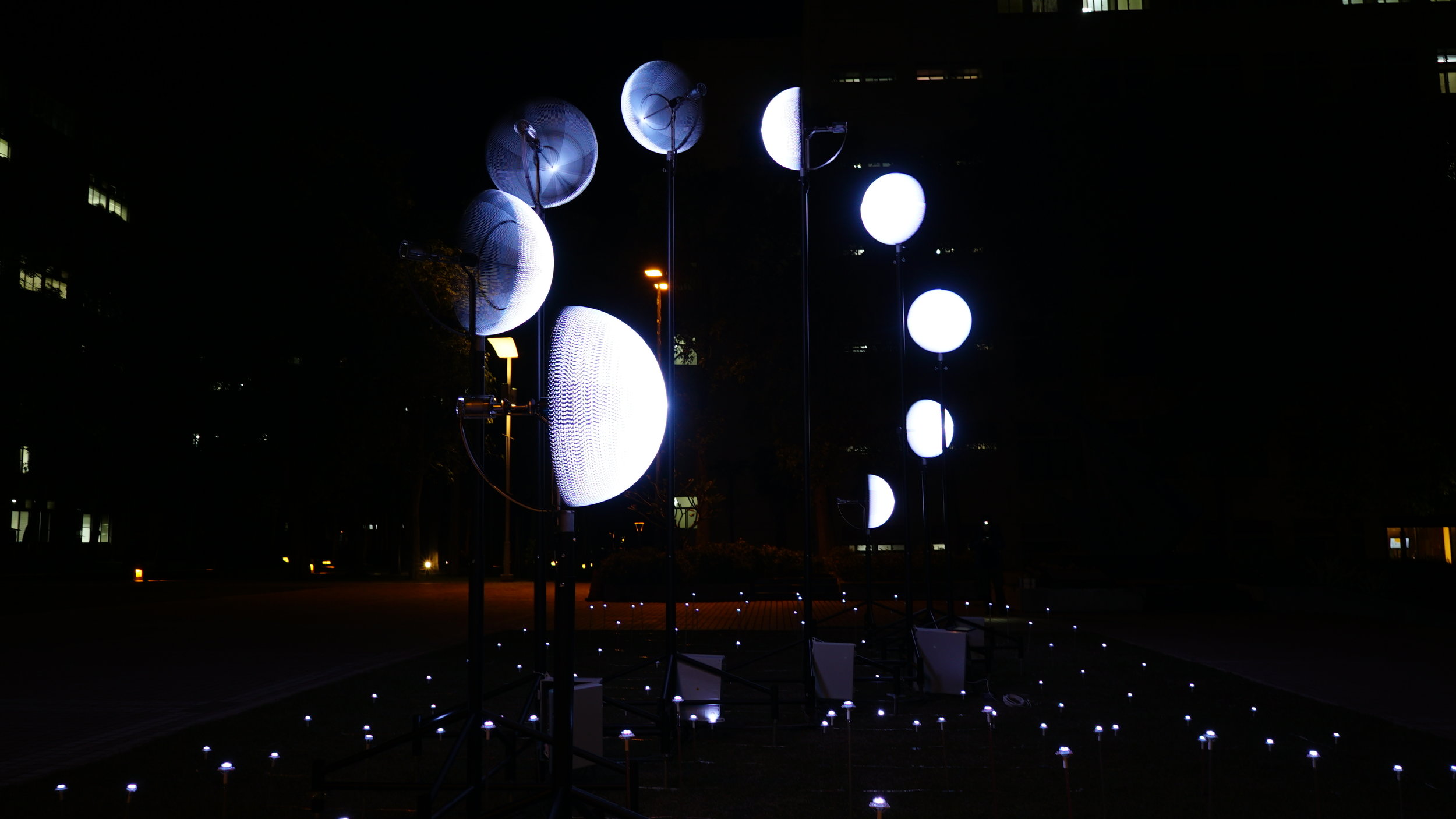 *"#define" is a command code in software language which could define user's own word. #define Moon_ is an uncompleted code, the underline which blinks at the end is like waiting for the viewers to define this installation themselves.
#define Moon_觀月計畫, 2018
地點:國立交通大學,新竹,台灣
尺寸: 15 (m) x 7 (m) x 5 (m)
客戶: 國立交通大學
開幕音樂:Liv Wang
音效來源:NASA
攝影剪輯:劉哲均
攤開人類文明史中,總會發現不乏月球的身影。
月球始終是意往神馳之地,這想像與追隨於上世紀6、70年代發展至極致,成為自然科學中最驕傲的一枚刻印──人類以肉身跨越地球的尺度,一腳躍入千年來的想像之地。
即使影像尺寸的擴大,失去了微觀的浪漫,卻映照出那顆為了探求真理所懷抱的冒險之心。或許這就是人類文明的偉大之處:投身探勘自然的歷程,激發了深究生命、宇宙以及萬物的洞見。
「觀月計畫 #define Moon _」──以藝術作為載體,落實人造的想像:時間彷彿凝結與快進,攫取月形的各個姿態呈現於眼前場域,重現了人類初觀月形的驚嘆及初心。初心開啟了文明中一趟趟美妙的求知之旅,促使人類由觀察中洞悉,闡明周遭的世界。
期望透過作品激起觀者對裝置探索的好奇,進而回歸到最初的科學精神。 觀者也可以透過不同的觀看角度,探索作品的各種面向,重新去理解並且定義作品在觀者心裡的意義。
※ # define 在程式語言中用來定義專屬於自己的字詞,# define Moon _ 是一個未完成的程式碼,最後閃動的底線輸入游標正等著觀者定義裝置在心中的樣貌。